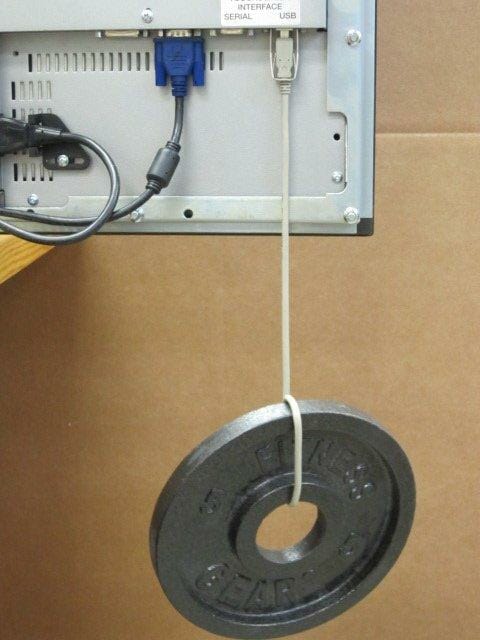 Cable connections between computers and peripherals on the factory floor are expected to hold tight during the rigors of operator movement and vibration that is not typical of office environments.
Further, access to cable connections is limited since many of these devices are hidden inside enclosures, behind control panels, under cable glands and in conduit. The cost of failure is high when a cable connection comes loose and shuts down a production line while troubleshooting the problem.
Specialty industrial cable connections can be very expensive. When designing industrial touch screen monitors, cost savings can be achieved using standard cable connections made for these type of devices (standard USB touch and keyboard connectors, C-13 power connectors, etc.). But to use these connectors they must be adapted for the industrial environment.
Hope Industrial Systems has come up with some clever and inexpensive ways to use conventional connectors in unconventional ways. These keep costs down while achieving total reliability in industrial environments.