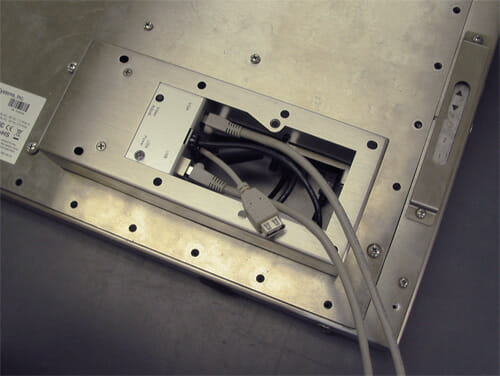 For many years, our line of Industrial KVM Extenders has been a critical part of our product line-up, allowing our customers to forego the expense and hassle of a fully ruggedized PC by extending keyboard, video, and touch screen signals from a ruggedized industrial workstation back to a standard PC or server located in a clean, safe IT closet.
Our current line of extenders provides a flawless video image and seamless user input at distances of up to 300 m using a single standard CATx cable. These extenders come in two options (USB or PS2/Serial), and are in use at thousands of customer facilities worldwide.
We have found that many of our customers need to extend signals just a bit longer than the 15.2 m limit of our standard VGA cables, but nowhere near the 300 m limit of our current extender line. To address this gap, we will soon be releasing a new line of Industrial KVM Extenders that will operate at shorter distances, but at a much lower cost. This product is in final testing now and will be released in coming months, but here is a sneak peak at some of its features:
VGA extension up to 150 m; resolutions up to 1920×1080 @ 60 Hz resolution
Full Speed USB 1.1 extension up to 75 m
Separate CATx cables for VGA and USB (only one cable needed for video-only extension)
Significantly lower pricing than current 300 m extender models
Look for a full product announcement with pricing soon!