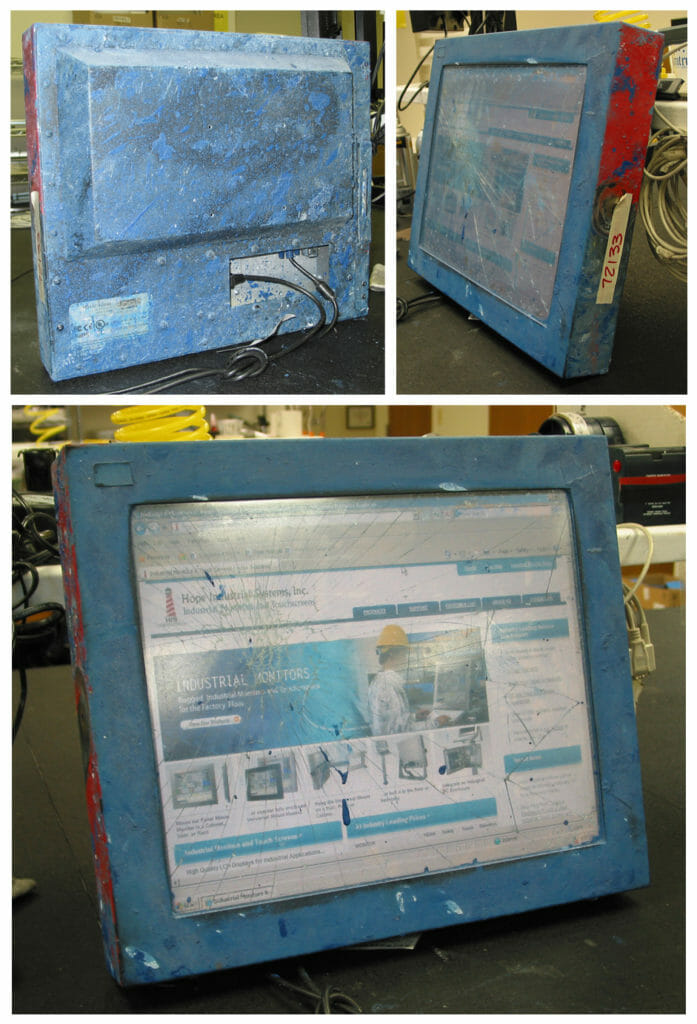 Hope Industrial Displays are built to handle abuse of many forms. Our displays are used in a wide variety of extremely tough environments where they see everything from daily steam cleanings to chemical exposure to the occasional run-in with a forklift.
But every once in awhile our repairs department sees a particularly tortured product come in for repair.
Consider the following: this Universal Mount 19″ Touch Screen has been in service for nearly 7 years inside an industrial equipment paint booth. During this time, the monitor has been subjected to constant heat, paint over-spray, and dousing with solvents to keep the worst of the paint off of the touch screen's acrylic surface.
In the end, a particularly hard impact to the front surface of the display broke the touch screen glass substrate, even though the LCD was protected and is still operational.
A quick touch sensor replacement and this display will be back in action.