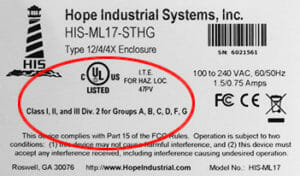 Underwriters Laboratories (UL) was invited to test our Hazloc-rated displays, Keyboards, and monitor-mounted KVM Extenders for Class I, II, and III, Division 2 hazardous locations and Type 12/4/4X environments (Type 1 for Rack Mount Displays) and we are pleased to report that we now offer 182 industrial products that are rated by UL for hazardous locations!
These products also carry a UL508 safety rating and are available with cables, arms, yokes and pedestals suitable for use in hazardous locations. All are backed by our industry-leading standard 4-year warranty and no one offers Hazloc-rated monitors at these prices – from our lowest priced 17″ units starting at $700 ($835 with touch screen) up to our 23″ units starting at $970 ($1,070 with touch screen), nobody comes close!
You can find the UL certification on our product labels and copies of the UL reports on our website: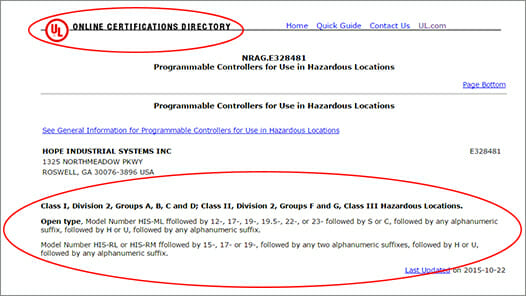 Most models can be shipped in less than 3 days from our factory in Atlanta and all come with our 30-day Total Satisfaction Guarantee.